Toper Sample Roaster TKM-SX LAB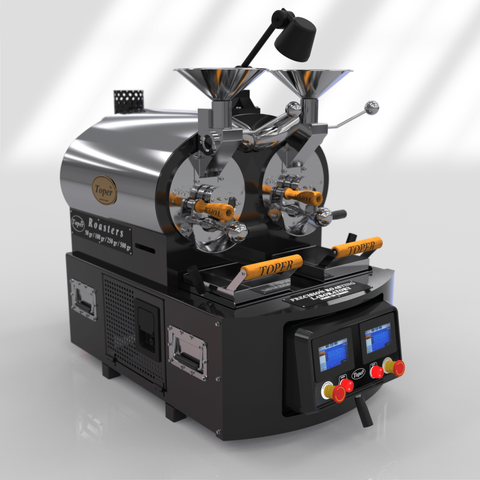 Outstanding ability in Roasting
The world famous TKM-SX shop-type coffee roasting machines developed by Toper for more than 20 years provide maximum quality and efficiency in roasting.
TKM-SX LAB allows you to create your profile for larger drum roasters while roasting your sample coffees between 50 gr and 500 gr.
Double drums can work independently of each other. In this way, especially green coffee producers can roast their test coffees in a shorter time.
Touch Panel – All control at your fingertips
Toper's new shop-type coffee roasters are equipped with advanced touch panel to ensure the best results in roasting at all times.
The microcomputer, which can store 12 different roasting recipes, allows you to fully control the 5 stages of roasting.
| Image | Features | Standard | Optional |
| --- | --- | --- | --- |
| | Two Independent Drums | ✓ | |
| | Touch Screen Control | ✓ | |
| | Sample Spoon & Control Lamp | ✓ | |
| | Movable Cooling Tray | ✓ | |
| | Easy to Clean Feature | ✓ | |
| | Flame Level Control | ✓ | |
| | Chaff Collector | ✓ | |
---
Products you might wish to purchase with this
{{#products}}